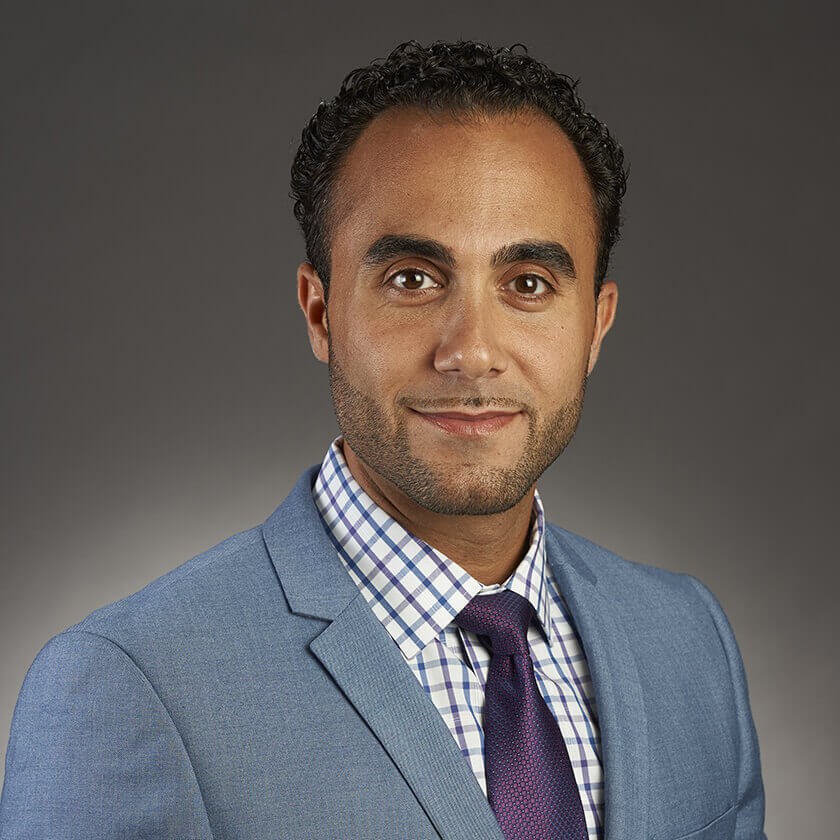 Dr. Sayegh is a board-certified ophthalmologist with Koch Eye Associates. He is a member of the American Academy of Ophthalmology, the American Optometric Association, the American Medical Association, and the American Society of Cataract and Refractive Surgery.
Dr. Sayegh's professional focus is on performing LASIK, PRK, and cataract surgery. Dr. Sayegh is a dedicated and highly skilled surgeon who remains at the top of his field by utilizing the latest surgical techniques and technology.
Dr. Sayegh completed his undergraduate work at Marist College in New York where he obtained a bachelor's degree with honors in biology. Dr. Sayegh was then awarded his doctor of osteopathic medicine degree with honors from Touro University of Osteopathic Medicine in Mare Island, CA. He completed his ophthalmology residency at Interfaith Medical Center in Brooklyn, NY and his surgical residency at St. John's Episcopal Hospital in Queens, NY. Following his residency, Dr. Sayegh joined Koch Eye Associates for fellowship training under the supervision of Dr. Paul Koch where he received extensive training in LASIK, PRK, and cataract surgery.
Medical Privileges