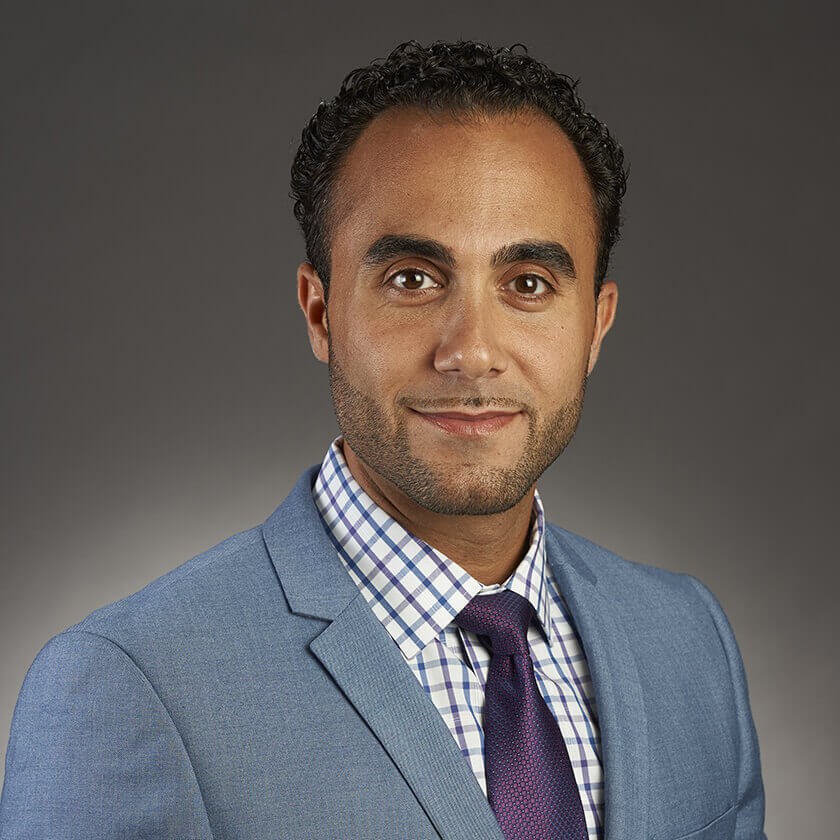 Dr. Sayegh is a board-certified ophthalmologist with Koch Eye Associates. He is a member of the American Academy of Ophthalmology, the American Optometric Association, the American Medical Association, and the American Society of Cataract and Refractive Surgery.
Dr. Sayegh's professional focus is on performing LASIK, PRK, and cataract surgery. Dr. Sayegh is a dedicated and highly skilled surgeon who remains at the top of his field by utilizing the latest surgical techniques and technology.
Dr. Sayegh completed his undergraduate work at Marist College in New York where he obtained a bachelor's degree with honors in biology. Dr. Sayegh was then awarded his doctor of osteopathic medicine degree with honors from Touro University of Osteopathic Medicine in Mare Island, CA. He completed his ophthalmology residency at Interfaith Medical Center in Brooklyn, NY and his surgical residency at St. John's Episcopal Hospital in Queens, NY. Following his residency, Dr. Sayegh joined Koch Eye Associates for fellowship training under the supervision of Dr. Paul Koch where he received extensive training in LASIK, PRK, and cataract surgery.
Medical Privileges
Reviews
"Dr. Sayegh was extremely friendly and informative. He explained what he was going to do and answered all our questions. Very caring and compassionate, a breath of fresh air after visiting so many of the Koch eye doctors."
Anonymous
Vitals
"I had cataract surgery by Dr Sayegh in January of 2016. I can't specify how great everything was. I highly recommend him for anyone needing cataract or LASIK eye surgery."
Anonymous
RateMDs
"I can't say enough good things about this office. The staff is professional and friendly. The office itself is beautiful, clean, and comfortable. I had the Lasik procedure and couldn't be happier with the results. The staff takes the time to make sure you are informed about pre- and post-procedure care. My procedure was performed by Dr. Sayegh, with pre and post op care provided by Dr. Tran. Both doctors were easy to talk to and addressed any concerns I had. I would recommend this office to anyone looking in to having the Lasik procedure."
J.D.
Google
"Very pleased with his performance of removing my cataract. Did an excellent job. I would recommend to anyone. for removal of cataract."
Anonymous
RateMDs
"Dr. Sayegh was incredibly thorough, knowledgeable, respectful and professional in performing my lasik procedure. He kept me calm and comfortable the entire time. iI would recommend him 100%."
Anonymous
Healthgrades