LATEST NEWS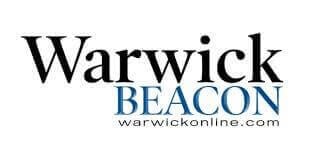 WITH A VISION OF CONTINUED SUCCESS, KOCH EYE OPENS NEW OFFICE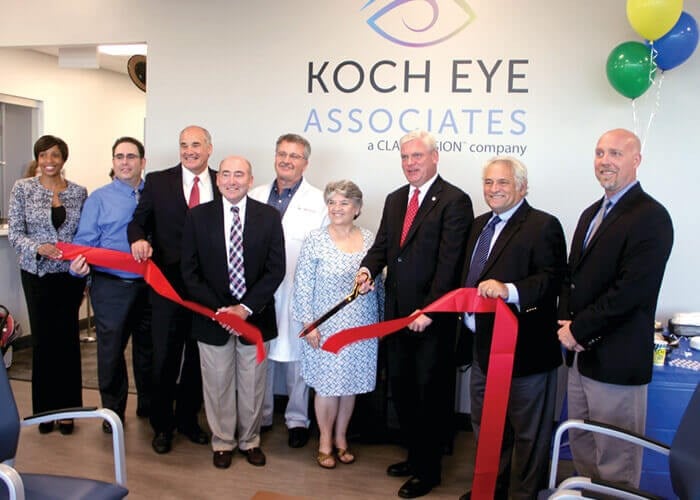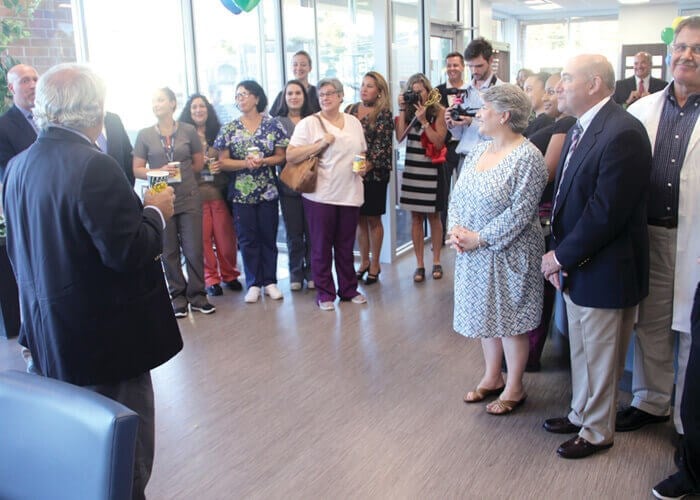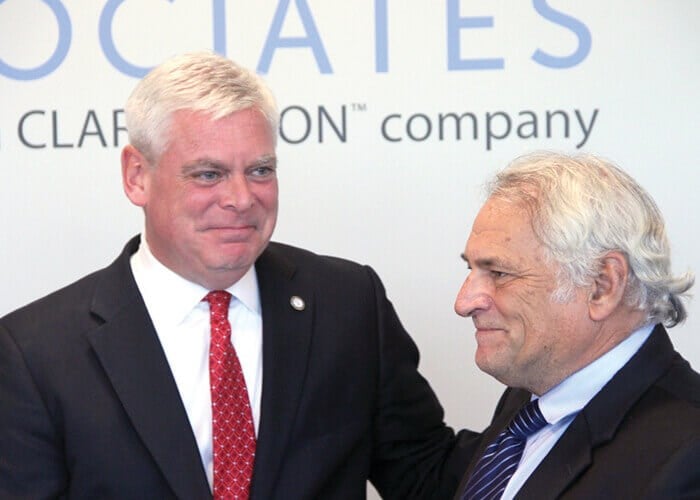 Dr. Paul Koch recalled the paucity of patients after opening the city's first Koch Eye Associates office in July of 1981. Paul, his sister, Dr. Dorothy "Patty," and brother Peter didn't have a single appointment one afternoon. The place was silent so they decided to see a matinee showing of the new film at the time, ET: The Extraterrestrial. Before leaving, they informed the telephone answering service they would be out of the office. And when they got back, they checked with the service expectantly. There hadn't been a single call.
Paul Koch told the story Tuesday at the opening of what is now the sixth Koch Eye Associates office to open in Warwick since the practice was established. It's a spacious, well-lit facility at 615 Greenwich Ave, Suite 10, around the corner from Arooga's. For Paul, it's the "Apex" office since the shopping plaza is where the Apex department store used to be.
"We started off from scratch," said Paul to a gathering that included employees, friends, family, and Mayor Scott Avedisian.
He traced the evolution from that first office to the building on Toll Gate Road not all that far from Kent Hospital. The Koches sold the building, opting for the improved parking, visibility, and potential to expand in the new location. Koch is a division of Claris Vision that operates from 17 locations in Rhode Island and Massachusetts.
Paul Koch wasn't the only one with a story Tuesday night. Mayor Avedisian had one, too.
The late Peter Koch, who ran the business end of the company, was a member of the board of the Rhode Island Mentor Partnership and asked the mayor to attend a fundraising event at the West Valley Inn about 15 years ago. Avedisian said he was running late and he arrived in the midst of an auction. He was instantly asked if he was bidding, and Avedisian, not sure what it was all about, said yes. He had just bought a LASIK eye procedure. Paul Koch was one of the first doctors in the state to perform the procedure.
Being so new, the Beacon sent along a reporter and photographer to cover the story. As it turned out, the photographer became more of the story than the mayor. Lying on his back and under the operating lights, Avedisian said he heard a loud thump. He couldn't imagine what was happening until it was explained that the photographer had fainted. The procedure was a success, restoring Avedisian's sight.
"You might say," he said, "Koch Eye gave me my vision for the City of Warwick." Paul Koch said the environment improves with each opening of a new location. "Every time we make an office, we make it better," he said.
He also has a way of making it unique, too. Koch said he wasn't going to have wine and cheese at the opening. He was looking for something different. That explained why everyone was sipping Del's. After a swig from his cup, Koch smiled.
"Happily, things have been successful," he said.
---
MAYOR SCOTT AVEDISIAN CUTS RIBBON FOR KOCH EYE ASSOCIATES NEW LOCATION IN WARWICK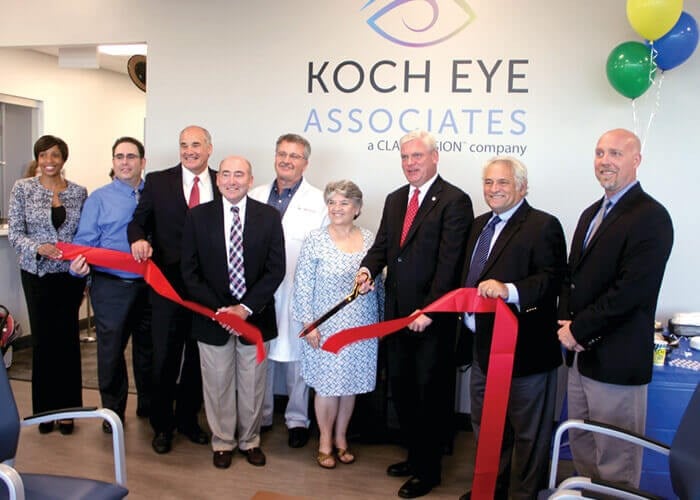 Warwick, RI (October 12, 2017) – Koch Eye Associates, a CLARIS VISION® company, hosted a ribbon-cutting and grand opening ceremony for its new 6,000 square-foot family eye care center, located at 615 Greenwich Ave, Warwick, RI. Warwick Mayor Scott Avedisian was on-hand to celebrate the occasion, as well as many local dignitaries and elected officials.
"Koch Eye Associates was established nearly 40 years ago, growing from a modest office on Toll Gate Road and a staff of three people to a practice that today boasts more than 50 doctors in one of the largest eye care practices on the East Coast," said Mayor Scott Avedisian. "Yet, even as they continued to expand their business and become leaders in the field, they have never forgotten their Warwick roots. They not only boast some of the most well-respected and knowledgeable doctors in the region but, equally important, Koch Eye has been an active part of the community. From supporting mentoring programs, holiday drives and benefits, and sponsoring sports teams – not to mention the hours that employees give on an individual basis to local organizations – they have truly demonstrated that Warwick is not just a place of business, it's a city they call home. I am thrilled to help them celebrate this newest milestone and know that their patients will continue to receive the exceptional quality of care that Koch Eye has become known for. On behalf of the residents of Warwick, I offer my heartfelt congratulations to everyone at Koch."
Dr. Paul Koch, a pioneer of vision care, believes that this center will enhance the patient experience: "Each time we open a new office, we learn from our previous locations and make it better than the last one. This newest office is more convenient, more versatile, and more technologically advanced than the one it replaced, all details that lead to improved patient care and outcomes."
Focused entirely on the patient experience, this modern facility provides the best in eye care treatment and management with convenient hours and walk-in appointments. The brand new optical shop will feature a wide array of products from favorite brands, including Maui Jim and Oakley. Additionally, a surgical counselor is always on-hand to provide expert advice and referrals for advanced, specialized treatment. The center includes a comfortable, family-friendly waiting area and a refreshment station.
Dr. Thandeka Myeni, Dr. Lionel Lemos, Dr. Stewart Rosenfeld, Dr. Jane Ireland, Dr. Patricia Koch, and Dr. Ronald Furman will be seeing patients at this new location.
ABOUT KOCH EYE ASSOCIATES & CLARIS VISION
Founded by Dr. Paul Koch in 1981, Koch Eye Associates, a CLARIS VISION® company, is one of the largest eye care practices on the East Coast. With more than 50 doctors treating patients at many offices from Connecticut to Cape Cod, the practice also includes two laser vision centers and two surgery centers. Koch Eye provides comprehensive eye care and eye surgery services. Board-certified eye doctors offer state-of-the-art eye care services that range from basic eye exams to disease diagnosis. Other services include vision correction services, LASIK eye surgery, cataract surgery, retina surgery and disease management, glaucoma diagnosis and treatment, aesthetic procedures, cornea surgery, dry eye management, and optical services.
---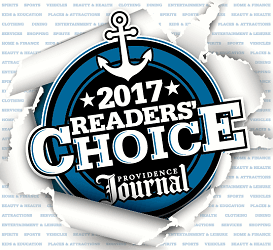 Thank you Providence Journal readers for voting Koch Eye Associates the winner for Optometry in the 2017 Readers Choice Awards!
---