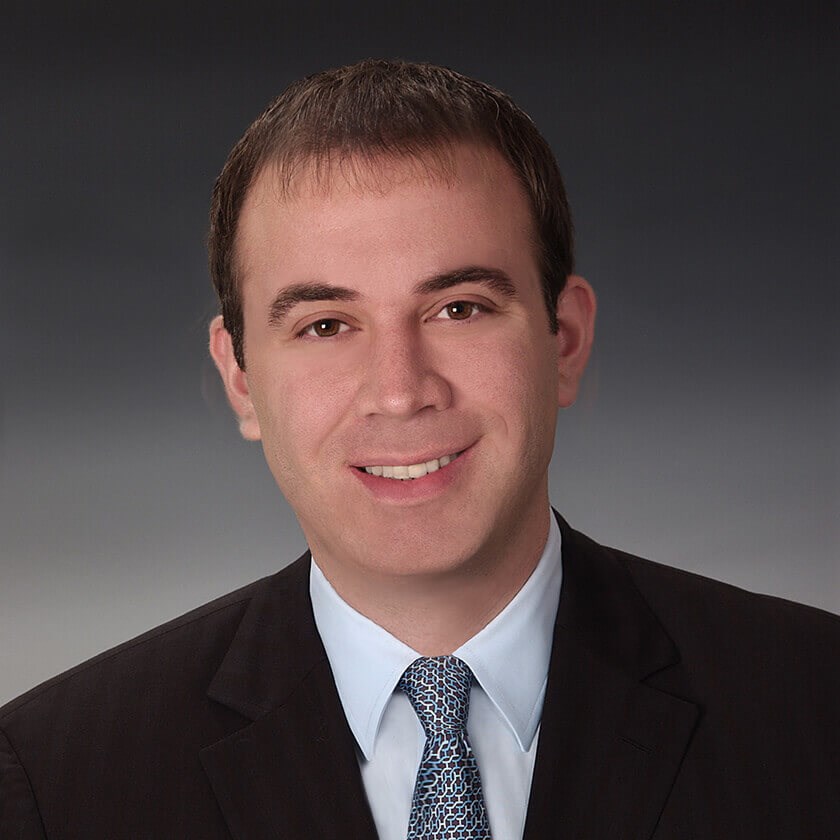 Dr. Alexandrou is a board-certified ophthalmologist specializing in cataract surgery. He is a member of the American Board of Ophthalmology, and his research has resulted in many published manuscripts and abstracts, as well as presentations at national meetings. Dr. Alexandrou co-authored the "Sports Eye Injuries" chapter in the third edition of Albert and Jakobiec's Principles and Practice of Ophthalmology (Saunders, 2008). Dr. Alexandrou is a native of Ohio where his parents settled after moving from Samos, Greece. He is fluent in Greek and enjoys traveling to Greece to visit family there.
Dr. Alexandrou's professional interests include cataract surgeries and laser vision correction. He is experienced in lens replacement surgery, as well as the latest techniques in laser refractive surgery.
Dr. Alexandrou completed his undergraduate work at Indiana University, Bloomington where he obtained a bachelor's degree in chemistry and biology. He was then awarded a doctor of medicine degree from Case Western Reserve University in Cleveland, OH. Following medical school, Dr. Alexandrou completed his medical internship at the University of California San Diego. He then completed his residency in ophthalmology at the University of Chicago where he became chief resident in ophthalmology. His fellowship training in cataract, anterior segment, and refractive surgery took place at the University of California San Diego.
Medical Privileges
Reviews
"Wonderful experience with Dr. Alexandrou. Had 2 Cataract surgeries performed by him and would definitely recommend."
S.E.
Healthgrades
"I had two cataracts removed by Dr. Alexandrou and couldn't be more pleased with the results. He was incredibly patient and supportive and answered all of my questions. I highly recommend him and all of the Koch Eye staff I interacted with."
S.
Healthgrades
"The staff was awesome caring about patient walk me through everything made me laugh inside I was scared Dr Alexander was amazing guided me right through great team work 5 stars Thank You very much Shirley Gaffney"
P.B.
Google
"I recently had cataract surgery at St James. Dr Alexandrou was fantastic. I was so pleased with all of my care. Dr Alexandrou is focused, professional and in my opinion, a master of his craft. My eyes are so much better. I highly recommend him!"
Anonymous
Healthgrades