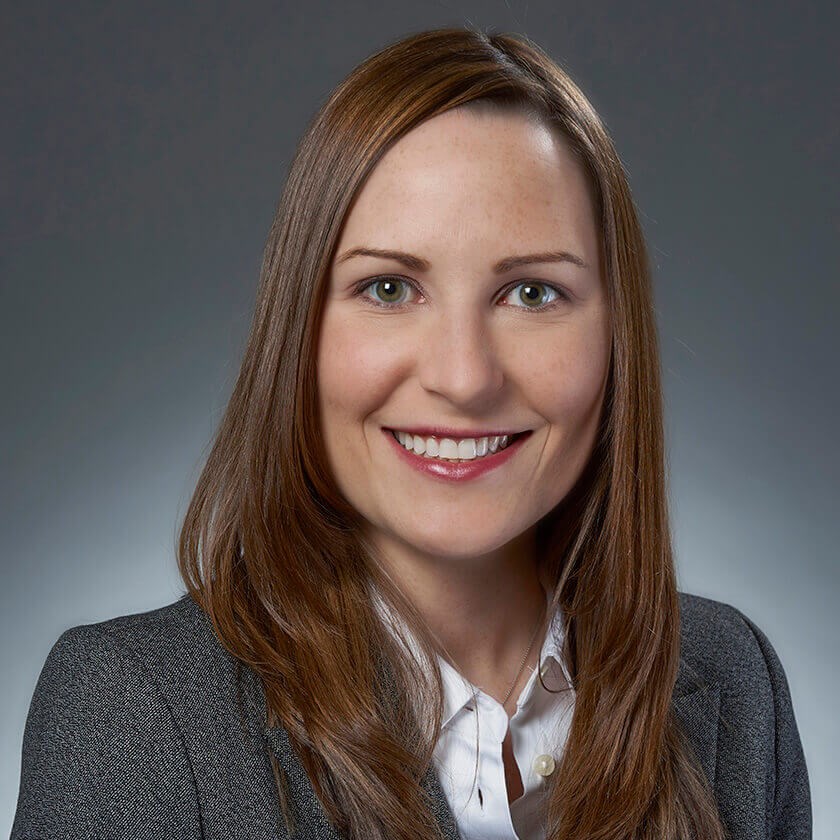 Dr. LeBlanc completed her undergraduate education at Boston College with a Bachelor of Science degree in biology and a minor in philosophy. Dr. LeBlanc then attended the State University of New York College of Optometry where she obtained her doctor of optometry degree. While there, she also received the David J. Kerko Low Vision Award, the Schnurmacher Merit Scholarship, and the Scott Folsom Memorial Scholarship. After graduation, she completed a residency in primary care, low vision, and vision therapy at the Northport VA Medical Center in New York.
Dr. LeBlanc specializes in primary eye care. Her experience encompasses comprehensive eye exams, pediatric care, treatment and management of ocular diseases, including glaucoma, and surgical co-management. She also regularly see patients for contact lens prescriptions and fittings.
Dr. LeBlanc is an optometrist for Koch Eye Associates in Rhode Island. Before joining us, her professional career included work in the Bronx, NY for nine years where she focused on glaucoma and medical optometry, as well as primary care. Dr. LeBlanc is a member of the American Optometric Association, the Rhode Island Optometric Association, and the Beta Sigma Kappa International Optometric Honor Society. Originally from upstate New York, she now lives in Warwick with her husband and dachshund mix, Murray. In her free time, she enjoys traveling, hiking, running, and music.
Reviews
"Great staff! Dr. LeBlanc and team were awesome, thanks for a great experience!"
S.A.
Google
"My daughter and I had a very good experience at Koch Eye Associates on Greenwich Avenue. From the front desk woman, who was kind and efficient, to the examination with Dr. Leblanc. I highly recommend scheduling an appointment at this office. We also interacted with Lauren, and Chris, the office manager, who were both lovely and very professional. Dr. Leblanc took time listening to my sixteen year old daughter explain some trouble she had been having with discomfort in her eyes. After a thorough examination, she made some recommended changes and ever since my dauughter's comfort level has improved. Thank you Koch! Looking forward to a long relationship!"
K.T.
Google
"I enjoy coming to your office - all the staff is extremely friendly and courteous. Dr. LaBlanc is the best"
J.T.
Google
"I started going to this office about a year ago. I have been very pleased with my care. Dr LeBlanc spends a good amount of time with me on each visit. She explains everything carefully and completely. Being over 60, I have multiple concerns and she addresses all of them thoroughly. I recently had a problem with one of my eyes and they fit me in that day! I am very happy to be a patient here."
D.
Google