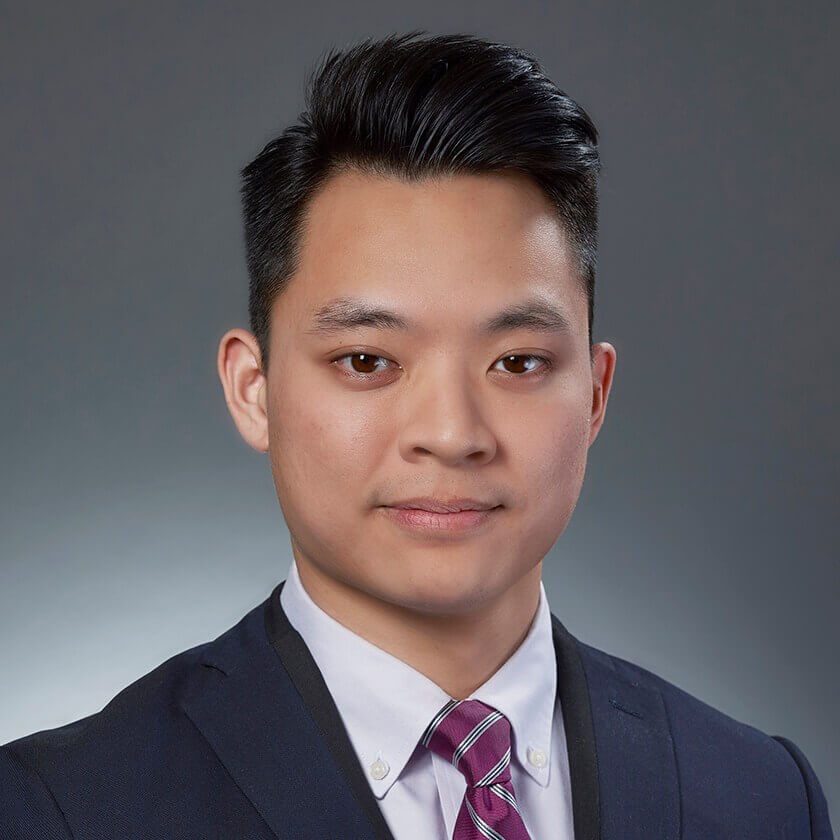 Dr. Tran is a board-certified primary care optometrist at Koch Eye Associates. He is a member of the American Optometric Association, the Massachusetts Optometric Association, and the Rhode Island Optometric Association. A native of New England, Dr. Tran grew up in Franklin, MA. He volunteers as a martial arts instructor, and his passion is to inspire his students to develop confidence and character. He enjoys being around good company and listening to and playing music.
Dr. Tran specializes in primary eye care, which encompasses comprehensive eye exams, treatment and management of ocular diseases, specialty contact lens fittings, and pediatric care. He also has thorough experience in the pre- and post-operative co-management of cataract and refractive surgery patients.
Dr. Tran graduated magna cum laude from the University of Massachusetts-Amherst with a Bachelor of Science in biology. He received his doctor of optometry degree from the New England College of Optometry in Boston, MA. Dr. Tran also completed extensive externships in Massachusetts. These included the Dorchester House Multi-Service Center, Tufts Children's Hospital, Perkins School for the Blind, the New England Eye Institute, and the VA Hospital of Lowell, MA.